Table of Contents
"Strict Parenting or Lenient Parenting?" Which one's best for kids? Do you often find yourself dangling between these two thoughts? If yes, then let us let you know that it's completely genuine. Also, you must already have some idea that strict parenting does not usually favour kids' upbringing. Hence, today we will help you to determine the level of strictness you can have with your children.
What is Strict Parenting?
Before jumping on to its problems, you should know what it means to be a strict parent. Strict parents impose rigid, sometimes even harsh, rules on their kids. The expectations are sky-high almost all the time. Children don't go well with these tough rules and guidelines. Hence, the outcomes won't be in favour of the strict parents. Still want to follow strict parenting? We guess your answer will be no!
What's Wrong with Strict Parenting?
Imagine, someone you love, someone you are most close to being rude to you; being strict to you. How would you feel? Upset, disgusted, hurt maybe. Similar is the case with your kids. If you are being strict with your children, they will hide their feelings. They won't express anything and everything. We are sorry to say this but bitterness will grow in your relationship and there will be a disquiet gap. Strict parenting can even distance you from your kids in many aspects.
What are the Effects of Strict Parenting?
There's a major misconception that is highly prevalent, "Parents are adults so they know better." This implies the statement that everything parents do is right. But, it's not always the case! It is factually correct that parents know a bit more than their children but being too strict with them on this ground will have side effects.
They will fear expressing themselves.
You will observe that they restrain their views.
They will always have that uneasy feeling of being judged.
Also, they will constantly feel that they are making mistakes.
Not only these, but they will also hesitate to connect with you emotionally.
It has been seen that kids under strict parents had lower academic achievements.
We know you would not want these to happen with your children. Hence, we will help you to determine what's best for your kids.
What should Strict Parents do?
The first thing you need to understand, as a parent, is to give up the strict parenting style. Also, there are certain things to help you comprehend this better.
● Understand that you are dealing with a human and not a machine
Strict parenting not only lets you impose harsh rules on your young ones but also keeps your expectations unreasonable. It's genuine to expect from your children but you shouldn't be rigid on those. Remember, you are dealing with a human and not a machine. Also, humans have feelings and trust us, your strictness can have severe adverse impacts on how your kids feel.
● Every individual seeks kind treatment and love
As we mentioned above, no one likes rude treatment, especially from people we love. Children also expect kindness and warmth. Mistreatment or rude behaviour towards them can have a terrible and long-lasting impact on their minds. They find difficulty in making big decisions. According to many research pieces, kids who grow up under strict parenting were found to bully others. When asked, these children expressed lesser life satisfaction. We are sure you don't want this for your young ones.
● You should be firm but not strict
Now, you should realise that we are not against strictness. It's just that you should know the limit. There is a very thin line between being firm and being strict. Firmness involves flexibility. Flexibility to allow your children to put forward their views and their thoughts. Kids often retaliate to harsh behaviour. But if you, as a parent, allow some room for their perspective as well, there won't be any argument.
Strictness to Firmness in 4-Steps
1. Listen Keenly and Completely.
2. Give your response. But remember to respond kindly and in a relaxed manner.
3. Try explaining them with a logical reason. You can use ways in which they understand; with story, visuals, etc.
4. Remember, negotiate peacefully. Treat them well and everything will be fine.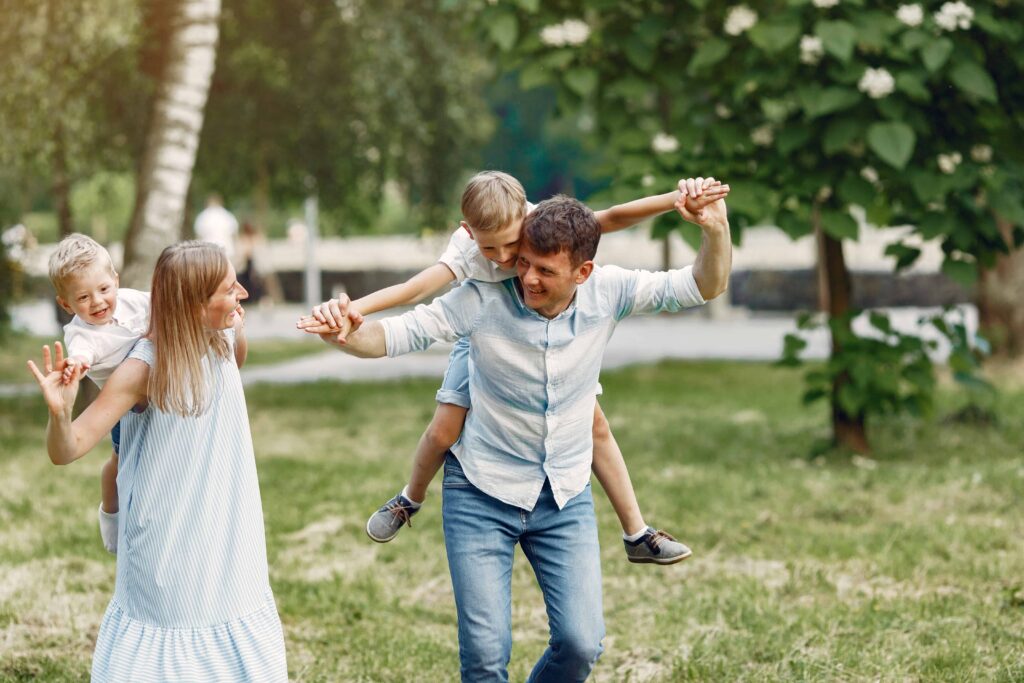 Conclusion
Parents are always the first inspiration for kids. So, being too strict, rude or harsh with them will not take them anywhere good. Instead, they may face mental and emotional struggles, some even can be extreme. It is evident from many such cases and research that kids raised under strict parenting were more prone to anger issues and depression. They tend to believe that power and authority are always right. And this mentality is not even close to being favourable in this world. Hence, we advise you to take yourself away from strict parenting and show some leniency to your children. Treat them with love and empathy and they will develop into what you wish.
About the Author: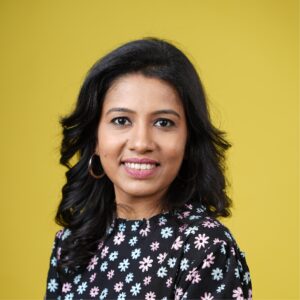 Ms. Urvi Dhanesha is the epitome of an unstoppable force, a master in the art of public relations, and a vibrant leader. As the Faculty Leader of Powerful Kids Vidhyapeeth at Growth Vidhyapeeth and a Parenting Guide, she is an expert in international parenting and kids' personality coaching. Since 2009, Urvi has successfully trained over 5000 parents and children, leaving a lasting impact on their lives. Her workshops, which have spanned across India, Kenya, Mauritius, and the USA, have created connections and filled every room with her vibrant energy.
If you're looking to unlock your child's full potential and embark on a transformative journey, don't miss the opportunity to join Ms. Urvi Dhanesha's Powerful Kids Vidhyapeeth. For more information, you can text her by clicking here. Be prepared to be amazed by the profound impact she can have on your child's development and growth.
Q. Why is strict parenting the best?
A. Strict Parenting is nowhere near being the best. It is acceptable for parents to be strict at times but it shouldn't be severe.
Q. How does strict parenting affect a child?
A. A lot of research and surveys have indicated that strict parenting has several short and long-term term impacts on children.
●      They become less expressive.
●      They will constantly have a fear of being judged.
●      They will hesitate to connect to their parents and others.
●      In extreme cases, children even suffer from depression.
Q. What are the 4 parenting styles?
A. The 4 parenting styles are-
1.    Authoritarian
2.    Authoritative
3.    Permissive
4.    Uninvolved
Q. What is an example of a strict parenting style?
A. The Authoritarian style of parenting is often categorised as the strict one.
Q. Which is the best parenting style?
A. The Authoritative style of parenting is considered the best one as it helps create a positive relationship between parents and children.
Q. Are strict parents good or bad?
A. Parents are never bad. It's just that they shouldn't be extremely strict with their young ones.