It doesn't matter what's your age. You have to avoid these Personal Finance Mistakes if you want to achieve financial stability and prosperity for life.
Table of Contents
Why Should You Avoid Making Personal Finance Mistakes?
Financial stability, financial success, financial freedom; almost every individual on this globe strives throughout their life to attain these. But, despite their best intentions and efforts, they often find themselves struggling with their money. Why? Because hidden in their struggle are certain financial blunders that they are not even aware of. And in this blog, we are highlighting the top 6 of those personal finance mistakes. But before we jump on to those missteps, let us give you the answer to why you should avoid the same.
In today's fast-paced and complex world, it's a must for you to manage your expenses wisely. It doesn't matter who you are or what you do. You can be a seasoned investor or one who has just begun their journey towards financial stability. If you do not have a clear understanding of your money and avoid some of the major personal finance mistakes, you will hinder your progress and jeopardize your financial well-being. Yes, that's a lot at stake!
6 Personal Finance Mistakes You Should Never Make
Now, we will run you through the 6 most common yet damaging personal finance mistakes that you make. Trust us, our aim is not to instil fear or shame, but rather provide you a comprehensive guide. A guide that can empower you to make smarter financial choices. Also, by recognizing and resolving these mistakes, you can take control of your financial future and pave the way to long-term prosperity.
So, without further ado, let's help you get out of that destructive trap and build a solid foundation for financial success!
1. Not a Fan of Plan
Do you want to have a house in the future? Do you dream of owning a luxury car sometime down the line? Of course, you do! Who doesn't? But, do you have a plan for it? If not, immediately build one. Because this is one of the major personal finance mistakes that the majority of the mass makes. Financial planning is the most important tool in achieving both short-term and long-term goals. So, devise a well-structured roadmap to attain your aspirations.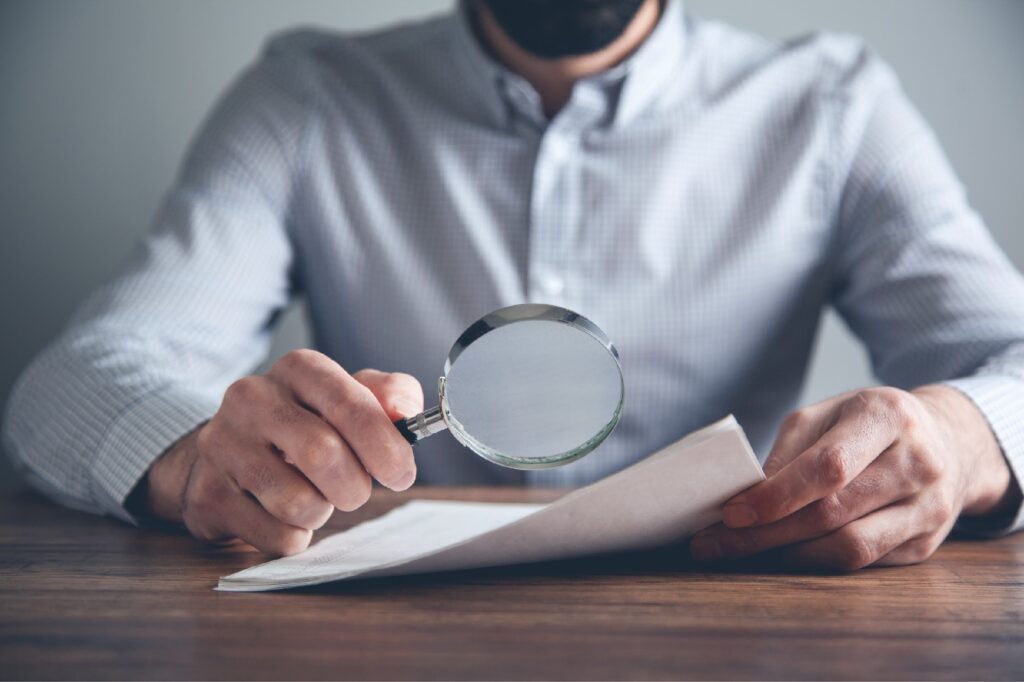 In addition to that, keep creating monthly budgets. You can make changes to these according to your requirements and conditions. Have a clear understanding of your income, expenses, and financial goals. Trust us, this will ensure a debt-free, secure and prosperous future for you.
2. Outflow Dominating Inflow
"That shirt looks amazing!"- Bought. "Those shoes are endorsed by Mr Famous Actor."- Bought. "That smartphone has many features."- Bought. There's a thin line between needs and desires. And most people are not able to acknowledge this. You like something, you buy it, without even caring about the consequences. Following the same, you end up overspending and let your money outflow dominate your income (inflow).
Trust us, living beyond means is a very dangerous habit. This can take you to a position where you are bound by debt and financial instability. Hence, it's crucial to resist temptations and adopt a lifestyle that aligns with your earnings. Spend wisely, prioritise your long-term financial goals and maintain a healthy financial balance.
3. Lack of Reserves
Can you guess who all sustained the pandemic even after innumerable job closures? "People who had ample savings." Now, this is a real-time example of the ultra-importance saving money holds. Remember, you cannot sustain hard times if you don't have enough money in reserve.
Now, when we say "save money", it doesn't entirely mean to keep all your funds in your bank account. You must strike a proper balance between savings and investments. These funds will not only help you in uncertain times but will also lay the foundation of wealth creation.
4. Not Diversifying Investments
Do you know Sapna? Sapna is a smart earner who invests a certain amount every month. But, she is more inclined towards a 'Beauty Brand' whose product she uses extensively. Due to this, the majority of her investment is in the same company's stock. Sapna was more than happy when the price of the stocks went up with time. However, some mishap happened with the brand and its share prices went down. Sapna faced a major loss. What wrong did Sapna do? She didn't diversify her investments.
Relying heavily on a single investment or asset class can expose you to unnecessary risk. Hence, it's important for you to invest your money across different asset classes to reduce risk and increase potential returns.
5. Debt Mismanagement
"Debt." This word sounds like a burden. A burden that can bring even a high-paid individual into financial trouble. We conducted a survey to find out the number of people who are not able to manage their debts. The results were shocking! More than 85% of them were paying excessive interest charges for different debts. They also said that they were not able to manage their finances well because of this. We talked to them and made them realise the personal finance mistakes they were making. So, if you are also one of those, we advise you to start managing your debt. You can schedule a day in your month to pay off your bills and dues.
6. Neglecting Insurance Coverage
Imagine, in a Bollywood movie, your favourite actor begging in front of the doctor to save his partner. Doctor, "We need to carry out an emergency operation. Deposit Rs 10 Lakhs at the counter right away." Your favourite actor has no money and runs to the rich villain for help. The villain asks him to execute a crime in return for the favour. And your hero falls in the trap. Now, think, if the actor had medical insurance for his partner. Yes! Things would have been different.
In reality, you don't know when times would change. But you can be prepared for those. Failing to have appropriate insurance coverage can leave you financially exposed in case of unexpected events. Hence, try having life insurance, health insurance, auto insurance, homeowner's insurance, and whatever suits your needs.
Conclusion
In addition to the above 6 personal finance mistakes, there is one more thing you may go wrong with. "Financial Literacy." Lack of proper financial knowledge can hinder your ability to make informed decisions about money management. So, take some time out and educate yourself about personal finances.
You must always remember that financial success is a journey that requires discipline, patience, and informed decision-making. So, what's the delay about? Step up, take control of your finances today and pave the way for a brighter and more secure tomorrow. Good luck!
About the AUTHOR: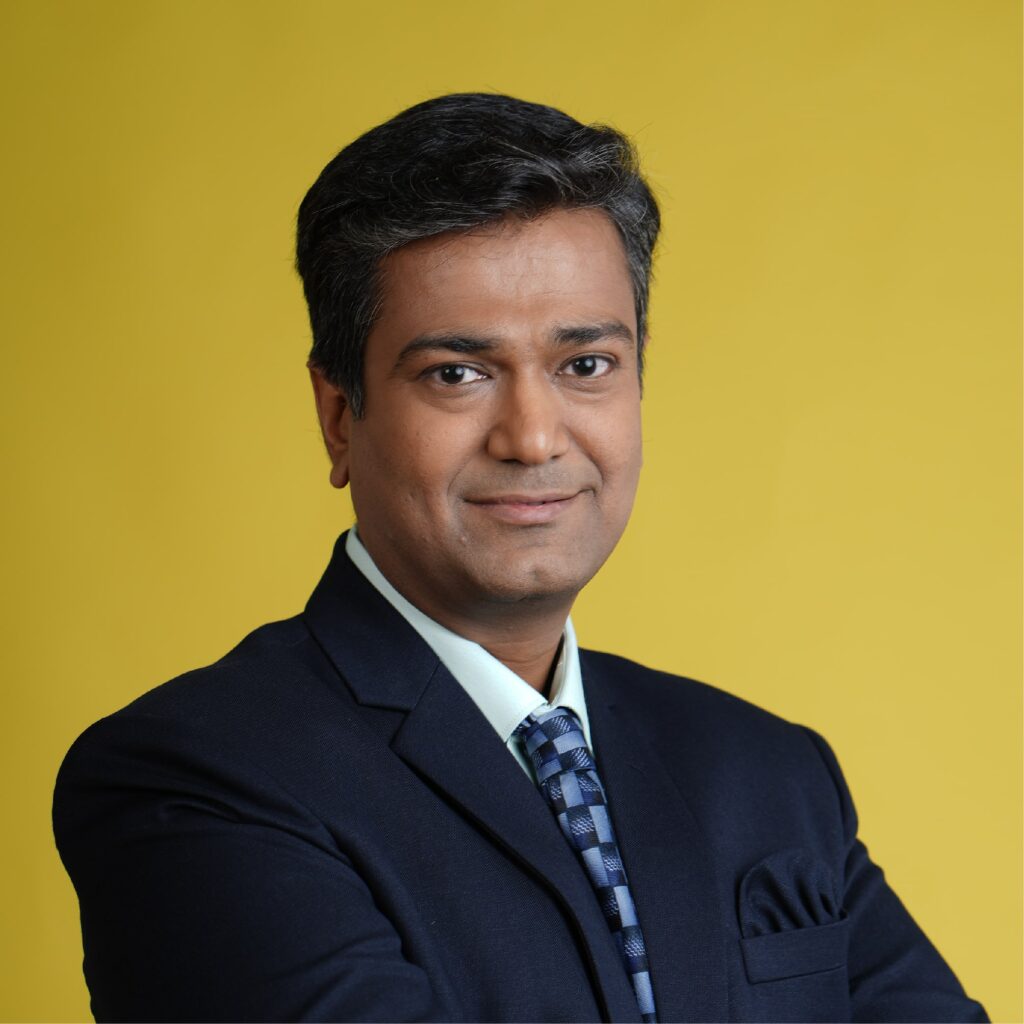 Mr. Neerav Mehta, a passionate Financial Coach at Growth Vidhyapeeth, is committed to educating individuals of all ages about financial literacy. With extensive experience in the financial domain, Neerav's expertise shines through as he imparts valuable knowledge to his students.
Having spent over 20 years in trading, Neerav possesses a profound understanding of market actions, leveraging Technical Analysis and Price Action in his strategies. As an admired Business Mentor to over 30 entrepreneurs, he offers detailed observations, objective insights, and practical solutions to life's financial challenges. You can attend his free webinar on "Personal Finance Simplified" to gain valuable insights.
FAQs:
Q.1 What are the 5 biggest financial mistakes?
A. The 5 biggest financial mistakes that an individual makes are:
1.    Not following a Budget.
2.    Overspending.
3.    Not saving enough.
4.    Limiting Investments.
5.    Not managing debt.
Q.2 What personal finance mistakes should everyone avoid?
A. Some of the major personal finance mistakes that everyone should avoid at all cost are:
1.    Not building Emergency Funds.
2.    Less attention to Savings & Investments.
3.    Debt Mismanagement.
4.    Ignoring Insurance Coverage.
5.    Spending without a Budget.
Q.3 What are the 10 rules of personal finance?
A. The 10 major rules of personal finance that you should follow for a financially stable future are:
1.    Follow a Budget.
2.    Avoid Overspending.
3.    Save & Invest.
4.    Diversify your Investments.
5.    Debt Management.
6.    Build an Emergency Fund.
7.    Have Insurance Coverage.
8.    Plan your Retirement.
9.    Distinguish between Assets & Liabilities.
10. Educate yourself.
Q.4 What are the 5 basics of personal finance?
A. The 5 basics of personal finance are:
1.    Income
2.    Expenditure
3.    Savings
4.    Investments
5.    Protection
Q.5 What are 3 financial issues?
A. The top 3 most common personal finance issues that you can land on are:
1.    Too much Debt
2.    Lack of money in uncertain times
3.    Bad Credit.