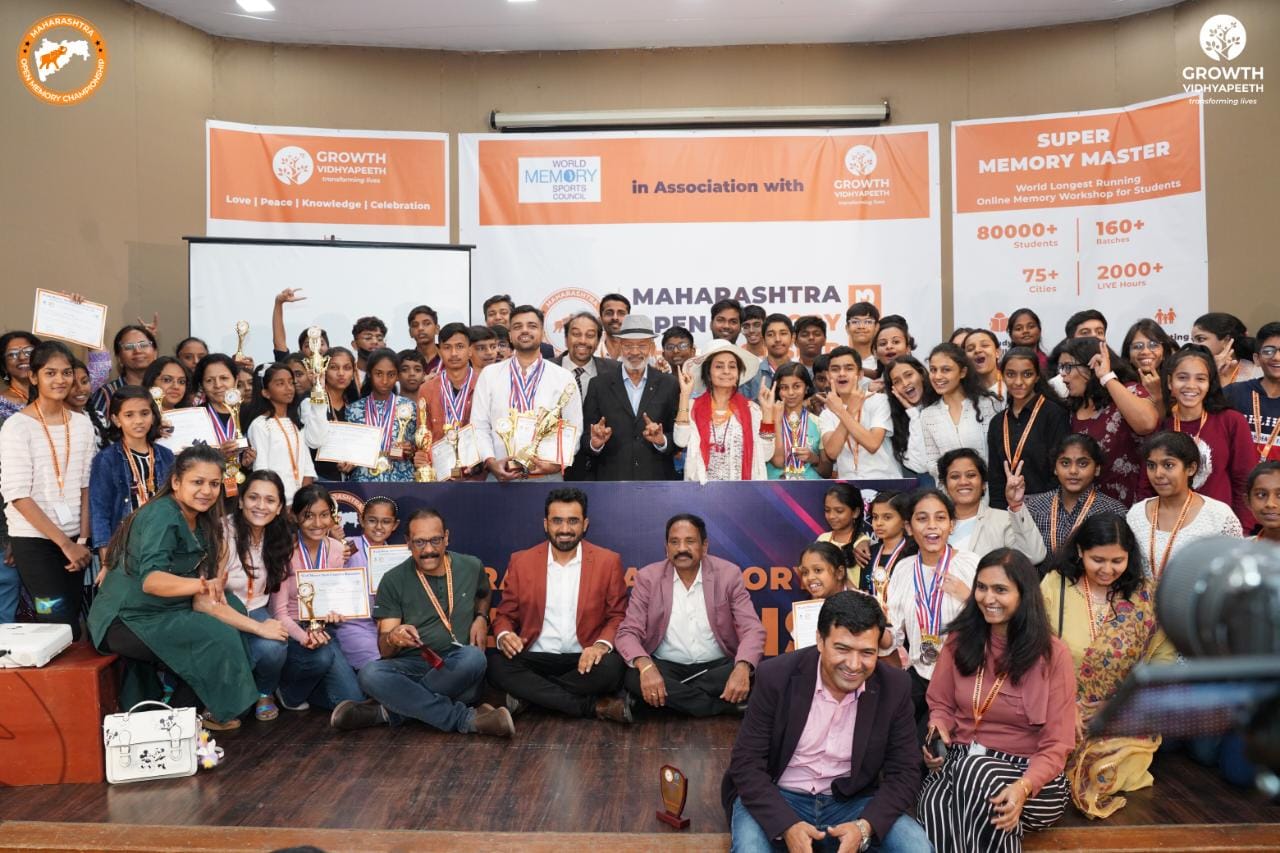 "The Maharashtra Open Memory Championship 2023": A Blockbuster!
An event filled with sheer excitement and thrill, the 2nd Maharashtra Open Memory Championship (MOMC) 2023 was a Massive Success!
MOMC 2023 was conducted on 1st May 2023 at the Mayor's Hall, Mumbai.
Mr Bhuvan Dhanesha, President of the World Memory Sports Council Maharashtra, organised this mega event in association with Growth Vidhyapeeth and renowned actress Mrs Sujata Mehta blessed the platform as the Chief Guest.
100 Memory Athletes (the youngest being a 5 years kid & the eldest a 61-year-old individual) from 12 states throughout India participated in 4 different age groups:
Kids [below 12 years]
Juniors [13-17 years]
Adults [18-59 years]
Seniors [60 years and above].
These athletes held their participation in 5 major disciplines namely Random words, History & Future Events, Speed Numbers, Binary Numbers and Speed Cards.
Amongst them, the top 3 Rock Stars were:
Prateek Yadav (5205 points)
Vidhvaa Rajakumar (3146 points)
Sunanda Sunil (1547 points)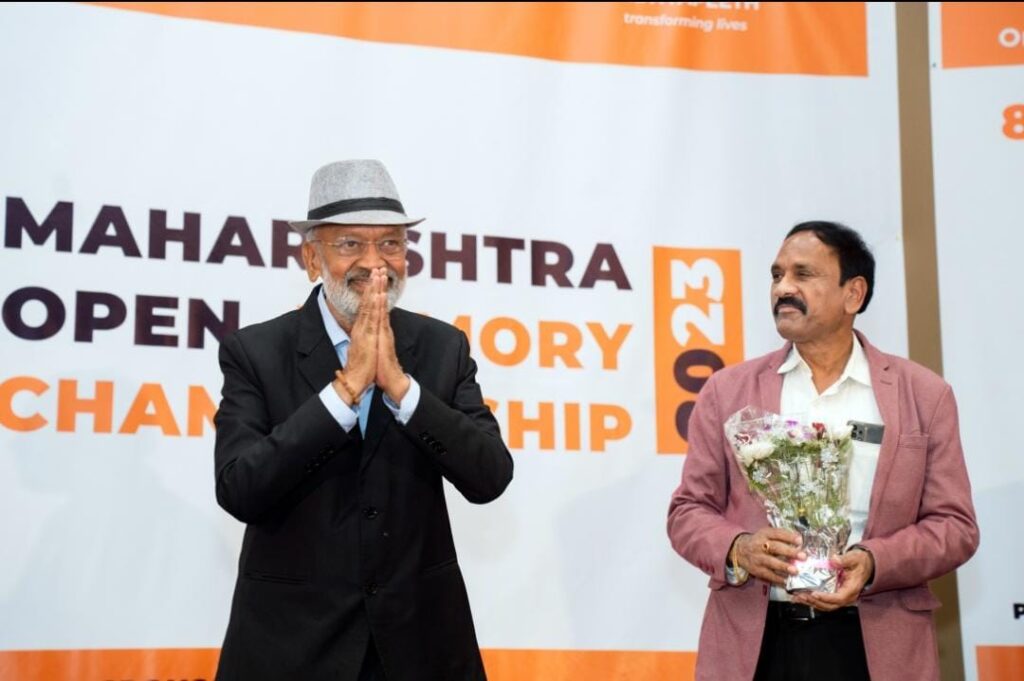 Growth Vidhyapeeth faculties and well-known transformational mentors Mr Latesh Shah, Mr Mayour Nandu, Mr Driple Shah, Mr Neerav Mehta, Ms Ccharmy Chheda, Ms Urvi Dhanesha, Ms Kimi Shah and Ms Angel Rajguru supported and felicitated the contestants.
Various dignitaries from the World Memory Sports Council India were also present, including the President of World Memory Sports Council India, Squadron Leader, Mr Jaya Simha.